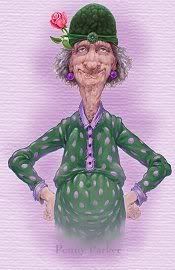 Well, it is official…….I am 55 years old……….

Actually I think my actual time of birth was around 2:40 pm, but who cares, right???

I have worked hard to get to this point in my life. I used to look back and wonder what on earth had I accomplished. Then, after participating in Guido's meme, I realized I had done quite a bit in my lifetime. The most treasured accomplishment is my daughter, who has gone from an out-of-control teen to a beautiful, responsible woman.

I don't have any real plans for tomorrow, but I do have to pick up my paycheck and pay the rent. My daughter is working, so I won't be able to "do" lunch with her.

I might call my ex-downstairs housemate, Betty, and ask her if she wants to go somewhere to eat. Everyone else is at work…..sigh…….I just don't want to lay around and be lazy all day. I want to start making some memories on my birthday.

Today I was a bit lazy, but ended up accomplishing more than I had planned. I woke up late (around noon) and went to Sonic to eat. After eating I decided to get my car emission done so that I could go tomorrow and get my tag decal. I was afraid my car wouldn't pass, but it did. As I was driving BACK over to Sonic to get a Route 44 Diet Cherry Limeade Slush, I had to pass the tag office. I decided to go in and see if it was going to be a long wait. I walked right in and was seen immediately. In 10 minutes I was $61 poorer and had my tag decal. But I am now legal for another year.

I came home and got lazy again. I played on the computer for awhile (actually, I spent over an hour trying to fix the meme and post it, just to have the computer eat it and I started over, taking another hour or 2).

For supper I fixed a couple of nice sized Black Angus organic ribeye steaks with a side of steamed green beans and red potatoes in a garlic sauce. Of course, I only ate half of one steak and half of the veggies before my stomach felt full, so I stopped eating and saved it for later.
I just finished eating a probiotic yogurt for my stomach and am about ready for bed. I guess turning 55 isn't all that exciting after all……..sigh.
NEVER LEAVE A PAGE UNTURNED......