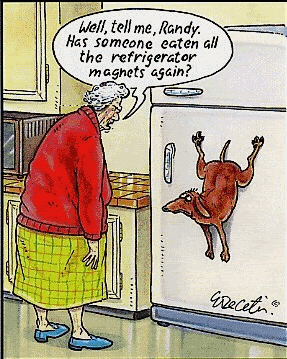 while looking for some new graphics,
i came across this animated one.
i thought it was so funny, i had to share.
i hope it comes through on my blog,
because anyone who owns, i mean,
who is owned by a canine, would love to see this.
the next time your pet sticks to the fridge,
you might want to check to see if the magnets are still there.
just tooooo funny.
see, i can enter a short, dramaless post!!!!
NEVER LEAVE A PAGE UNTURNED....